Seminars at the Ile de France château
This exclusive hotel, which offers guests a warm and friendly welcome, boasts numerous advantages when it comes to organising training days and business meals. Attentive service, quiet surroundings conducive to reflection, a setting which encourages team cohesion and corporate dynamism, not to mention inventive and sophisticated cuisine: these are just some of the delights on offer to help ensure you enjoy a successful stay at Château de Bourron.
The seminars we host at Château de Bourron can be summed up in the following words:
A warm welcome from the owners; conveniently located just 70 km south of Paris, near Fontainebleau; set in 42 ha of lush grounds, ideal for relaxing and other activities; staff available to assist on site; equipment tailored to meet your specific needs.
4 bright meeting rooms available, with north and south-facing views of grounds.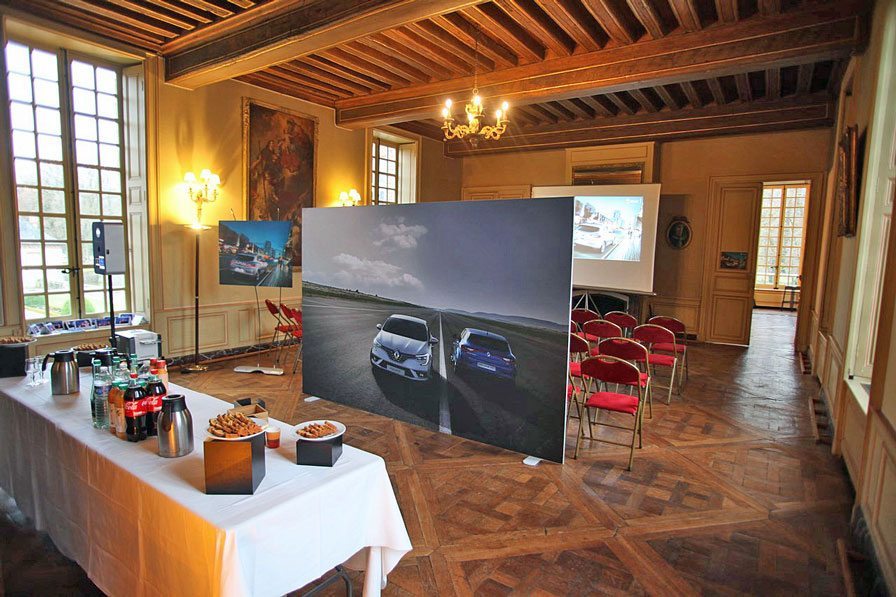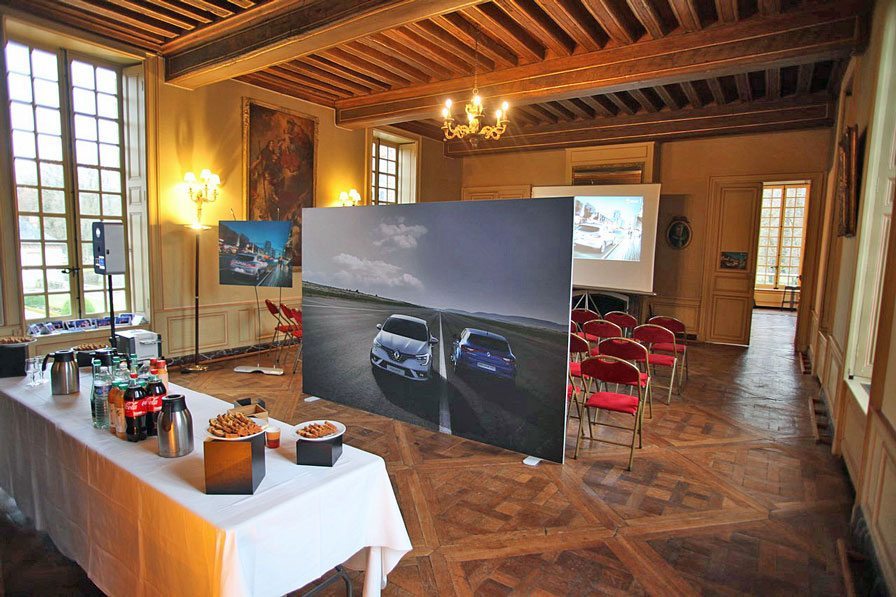 Capacity
Ground floor rooms
Salon des Glaces (75 m²)
24
24
24
80
Salon Montesquiou (50 m²)
12
12
30
25
Rooms with vaulted ceilings on garden floor
Louvois (vaulted ceiling – 70 m²)
24
24
24
70
Le Tellier (vaulted ceiling – 45 m²)
12
12
12
25
Technical equipment available
Mobile screen
Whiteboard
Unlimited Wifi
Projector
Blackout windows using internal shutters or curtains
Fax services
Photocopier
Parking for 200 vehicles
Coordinator available
Phone calls
We can organise days that include the following:
Welcome coffee
Break
Lunch
Break
Farewell cocktail
Special incentives
Dinner
Entertainment
Accommodation
Breakfast
Atmospheric lighting
Sound system
The château has 15 comfortable, bright bedrooms, each decorated in a different style, which are ideal for management meetings; all rooms are equipped with bathrooms, hair dryer, separate wc, free, unlimited Wifi and direct dial telephone.
Double bed, which can split into two single beds, on request; desk in each room with unlimited (fibre optic) Wifi.
D'Artagnan cottage, located just 50 metres away, facing the château, has 5 bedrooms. This venue can be hired for management seminars and can accommodate up to 10 people in twin bedrooms. You will have the use of a private room and the terrace for your meeting.
A quiet atmosphere, ideal for recharging your batteries and working!
Corporate Gift
---
Would you like to treat a client or your business partner to a unique gift?: A break at Château de Bourron where guests can also enjoy a range of sporting or cultural activities.
Examples of activities that can be enjoyed on the estate with our partners
---